welcome to our fifo league
What is FIFO you ask…Fine Individuals, Fun Organization.
FIFO League was created to offer a fun night of pool for every caliber of player. Our objective is simple; promote, grow and maximize your enjoyment of the game of pool. This league is based on our proprietary ball count handicap system that levels the playing field for all teams.
Our objectives are to grow the league and support local businesses while doing so. In growing this league we are able to offer larger cash prizes, more tournaments and a greater opportunity to improve your game!
The success of the FIFO league is directly tied to the success of our local partners. In order for us to provide quality establishments to host leagues, we must all work together to ensure mutual success so everyone wins. 
Check out our online store for the best in pool table equipment. Or give us a call personally and we'll help show you what gear suits you best!
Our local partners include:
Wild Card Shack

Toad & Turtle

Paul's Pizza & Steakhouse

Old Town Pizza House

Bogey's Pub & Pizza
We can only achieve our objectives with the support of you, the player. We need your help to grow the league. If you like how things are run, speared the word, bring in new players and new teams. This will mean more prizes and opportunities for everyone. We welcome all feedback and would be happy to hear any suggestions you may have. After all, the league is for the players.
Let's Rack, Break and Shoot!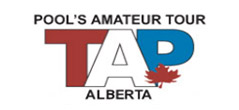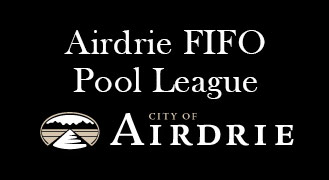 CONTACT US
call/text: (403) 980-0944
info@mojobilliards.com
121 Edmonton Trail SE 
(Rear of Best Western)
Airdrie, AB, T4B 1S2
Hours
Monday-Thursday: 11am-11pm
Friday- Saturday:  11am-12pm
MOJO BILLIARDS & GAMING
We are Airdrie's only pool hall!!
We also provide commercial & residential billiard supplies and repairs. We operate Pool leagues and dart leagues and various other entertainment products to the area.